DAY 5 – SATURDAY, NOV. 8 Geneviève Lacasse (G) – Canada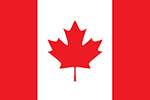 With 5,800 fans standing in anticipation, three times Geneviève Lacasse skated a few feet out of her crease, kicked her right foot slightly back and prepared for an American player to took aim at her in the shootout. First, she stopped Alex Carpenter low glove side. Then, she denied Brianna Decker with a pad save blocker side. Finally, she flashed the leather when Hilary Knight tried to go glove side. Lacasse made 33 saves through regulation and overtime in backing Canada to a 3-2 win over the United States in the gold medal game of the 4 Nations Cup. Stars also go to Brianne Jenner, a late addition to Canada's roster whose backhand blocker side proved to be the game-winner, and Jennifer Wakefield, who tipped in and wristed in Canada's two regulation goals.
---
DAY 4 – FRIDAY, NOV. 7 Meeri Räisänen (G) – Finland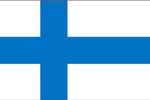 When your team gets outshot 49-12, it shouldn't have any business still being in the game with less than two minutes to play in the third. But that's exactly where Finland stood Friday night thanks to its acrobatic goaltender Meeri Räisänen. She made 46 saves in her team's 3-1 loss to Canada (the Canadians' third goal was scored into an empty net), including stoning Natalie Spooner on the breakaway, turning aside a one-timer from an unmarked Tara Watchorn and stopping Rebecca Johnston on an odd-man rush as time wound down. It took a perfect one-timer on a three-on-two and a redirected tip in to beat her. An honorable mention needs to go to Swedish goaltender Sara Grahn, who has named Star of the Day on Wednesday and who made 47 more saves in a 3-0 loss to the United States Friday afternoon.
---
DAY 2 – WEDNESDAY, NOV. 5 Sara Grahn (G) – Sweden

With her team struggling to score, Sara Grahn knew she would have to play big for her team to have any chance of winning. And after seeing her team struggle to relieve pressure from the defensive zone in an opening game loss to Canada, the goalie knew she'd have to be on her toes, too. Grahn was her team's best defender and best penalty-killer – Finland failed to score on five power-play opportunities – all game long. A trio of saves highlighted her performance: turning away forward Riikka Välilä on a breakaway, Susanna Tapani on a one-timer from the side of the crease and Saila Saari on a cross-ice tip. It took a second chance effort to beat Grahn: Minnamari Tuominen scored with eight minutes to go in the third. Sweden would fall 1-0 to Finland, but without Grahn's efforts, the game would have been decided much earlier.
---
DAY 1 – TUESDAY, NOV. 4 Alex Carpenter (F) – United States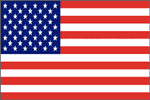 On a team sprinkled with veteran leaders, it's 20-year-old Alex Carpenter wearing the captain's C for the United States. The North Reading, Mass., native showed the trust and confidence was well-founded in her team's opening game of the 2014 4 Nations Cup. She picked up two assists in the United States' 5-0 win over Finland. Both helpers were the result of hustle and a mind-set of always outworking the opposition. In the opening period, flanked by two defenders, Carpenter poked the puck ahead to line mate Hilary Knight, who now had a clear path to the net and her team's first goal. Halfway through the third period, Carpenter used her full reach to intercept a Finnish pass just inside the blue line. She spun and headed toward centre ice, leaving a drop pass for Emily Pfalzer to skate in and score the Americans' fourth goal.