DAY 9 – SUNDAY, MAY 18
Derek Falloon (F) – Yorkton Terriers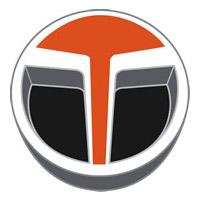 As if there was any other choice. Derek Falloon played hero for the Yorkton Terriers once again on Sunday night, poking in the game-winning goal 15:01 into overtime to give the Terriers a 4-3 win over Carleton Place and the first RBC Cup championship in franchise history. After missing Yorkton's first two games of the tournament with an injury, Falloon made the most of his four appearances at the national championship; he had only two points – both goals – but both came after regulation time. In addition to his overtime winner Sunday, he scored in the extra period Thursday to give Yorkton a 2-1 victory over Dauphin that clinched a semifinal spot. Falloon joins Cam Sylven (Vernon, 1990), Dave Kirkpatrick (Olds, 1994) and Jason Abramoff (Calgary, 1995) as championship game overtime goal scorers in tournament history.
---
DAY 8 – SATURDAY, MAY 17
Andy Sturtz (F) – Carleton Place Canadians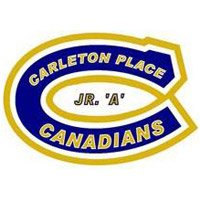 Andy Sturtz was due for a break-out game, and it came just in time for the Carleton Place Canadians. Sturtz scored his first goal of the tournament and added a pair of assists – including one on the game-winner – to help the Canadians beat Dauphin and reach Sunday's championship game. His tournament total coming into the semifinal? Just a single assist in four games. The winner of the RBC CJHL Player of the Year award, Sturtz had a season for the ages for Carleton Place. How good was the Buffalo, N.Y., native? He recorded at least one point in 53 of 58 regular season games, including streaks of 10, 13 and 15 games, en route to a 51-goal, 104-point campaign, added points in 14 of 18 playoff games and didn't go scoreless in consecutive games until the Fred Page Cup final and opening two games of the RBC Cup.
---
DAY 6 – THURSDAY, MAY 15
Derek Falloon (F) – Yorkton Terriers & Dexter Dancs (F) – Vernon Vipers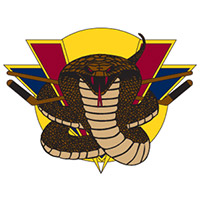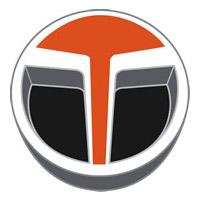 Derek Falloon and Dexter Dancs scored just a single goal apiece in the preliminary round, but they could not have come at a better time. Falloon and Dancs had the overtime winners for the Yorkton Terriers and Vernon Vipers, respectively, in the final two games of the preliminary round Thursday, and both sent their teams to Saturday's semifinals. Falloon's goal gave Yorkton its second do-or-die win in 24 hours, while Dancs' ensured Vernon will play at least one more game in front of its rabid fan base at Kal Tire Place. Next up for the overtime heroes? A showdown with each other. The Terriers and Vipers meet in the first semifinal, marking the seventh all-time meeting between the two teams, and the second in a semifinal – Vernon beat Yorkton 7-5 in 1991 en route to its second consecutive national title.
---
DAY 5 – WEDNESDAY, MAY 14
Kale Thomson (G) – Yorkton Terriers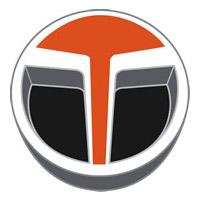 The Yorkton Terriers needed a bounce-back game from their starting goaltender to keep their season alive Wednesday, and they got just that. Kale Thomson – who came into the game with a 7.16 goals-against average and .800 save percentage in two RBC Cup starts – turned away 25 of 26 to lead the Terriers over Carleton Place 3-1, giving Yorkton its first win in three tries and setting up a win-and-get-in match-up with Dauphin in Thursday's preliminary round finale. Thomson, who was pulled from Yorkton's loss to Vernon on Monday night after giving up five goals on 18 shots, settled in after allowing the game's first goal, stopping all 18 shots he faced over the last 40 minutes, and showing off the form that helped him to a 46-13-4 record and 1.95 GAA in the regular season and playoffs.
---
DAY 4 – TUESDAY, MAY 13
Brett D'Andrea (F) – Carleton Place Canadians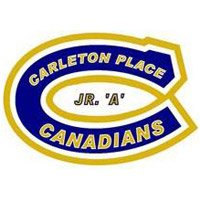 In a season of big goals for the Carleton Place Canadians – Vinny Post's overtime winner in Game 5 of the CCHL final to give the Canadians the league championship and Stephen Baylis' shorthanded game-winner in the third period of the Fred Page Cup final immediately come to mind – Brett D'Andrea had one of the biggest on Tuesday. D'Andrea scored the game-winning goal late in the second period of Carleton Place's 4-2 win over Toronto Lakeshore, clinching a semifinal spot at Canada's National Junior A Championship for the Canadians. The Marysville, Mich., native also added two assists in the victory, giving him the tournament assist lead with four, points in all three games thus far – five in total – and leaving him second in RBC Cup scoring, just a single point behind Vernon's Colton Sparrow.
---
DAY 3 – MONDAY, MAY 12
Colton Sparrow (F) – Vernon Vipers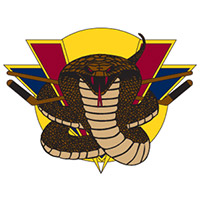 A veteran of 252 regular season and playoff games with the Vernon Vipers over the last four seasons, Colton Sparrow had arguably his best of them all Monday night, scoring a hat trick to lead the Vipers to a win over Yorkton and avoid an 0-2 hole at the RBC Cup. Sparrow, who led Vernon in playoff scoring with 22 points in 19 games, opened the scoring with the lone goal of the first period, scored the last of three goals in 41 seconds to make it 4-0 early in the second and clinched the win with an empty-netter in the final minute after the Terriers had made a spirited comeback to get to within a goal. The Vernon native now has five goals in seven career RBC Cup games; he scored in the Vipers' tournament-opening loss to Carleton Place on Saturday, and had one goal in five games at the 2011 national championship in Camrose, Alta.
---
DAY 2 – SUNDAY, MAY 11
Brent Wold (F) – Dauphin Kings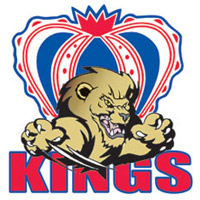 The Dauphin Kings needed a goal, Brent Wold delivered, and now Wold should be headed to uncharted territory at Canada's National Junior A Championship. Wold's game-winning goal 8:37 into overtime gave the Kings a 4-3 victory over Carleton Place, keeps them in first place with an unblemished 2-0 record and all but assures Dauphin will play in next weekend's semifinals – since the start of the current five-team format in 1990, a two-win team has never failed to make the final four. That would be a nice change for Wold, who is playing in his third RBC Cup in four years, and has never been to the semifinals; he was a member of the Portage Terriers when they represented the West Region at the 2011 and 2012 tournaments, finishing 1-3 and in fifth place in the preliminary round in both appearances.
---
DAY 1 – SATURDAY, MAY 10
Michael Stiliadis (G) – Dauphin Kings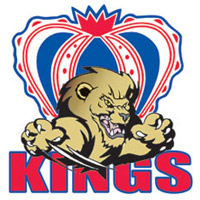 Jesse Bernard may have scored the game-winning goal, but Michael Stiliadis was the hero for Dauphin in their tournament-opening 2-1 win over Toronto Lakeshore, finishing with 41 saves in the Kings' net. Stiliadis stopped 14 shots in the first period, 11 in the second and 16 more in a busy third to help Dauphin erase a 1-0 deficit in the final 12 minutes. The Woodbridge, Ont., had to be good early, keeping the Kings in the game when they were outshot 12-3 in the opening minutes, and late, making a couple of tremendous stops just moments before Bernard's winner with 97 seconds to go. It has been a whirlwind season for Stiliadis, who is on his third team in eight months – he started the year with the OJHL's Georgetown Raiders and spent a month with the RBC Cup host Vernon Vipers before landing in Dauphin in mid-November.