Chair: Jonathan F. Goldbloom (Montreal, QC)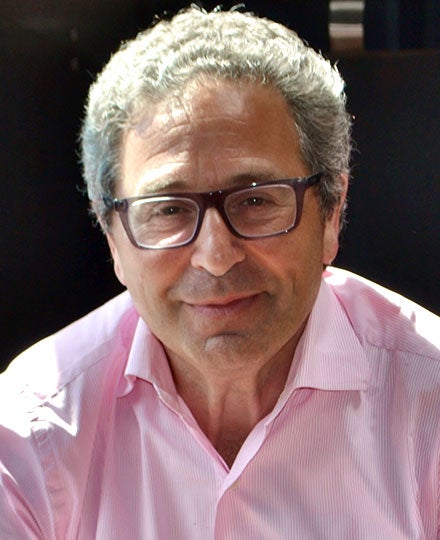 Jonathan Goldbloom is a communications specialist with experience in both the public and private sectors, who lives in Montreal, Quebec. As a Founding Partner of Avenue Strategic Communications Inc., Goldbloom secured several mandates within the Canadian sporting landscape including the Royal Montreal Golf Club's successful bid to host the President's Cup as well as assisting Equestrian Canada with crisis management.
Prior to founding Avenue Strategic Communications Inc., Goldbloom served as Vice President and General Manager of Optimum Public Relations, Senior Partner of Columbia Communications Inc., an executive at Provigo Inc. and Senior Advisor to the President of Canada Post Corporation.
Goldbloom currently serves as a member of the Board of Directors of VIA Rail. Throughout his career, Goldbloom had held several board positions, including serving on the boards of the Canada Israel Jewish Advocacy Group, Canadian Accredited Independent Schools and the Stratford Festival.
Fluent in English and French, Goldbloom holds a Bachelor of Arts from Harvard University, a Master of Arts from Carleton University and a Master of Business Administration from the University of Western Ontario and an ICD.D from the Institute of Corporate Directors.
---
Director: Gillian Apps (Toronto, ON)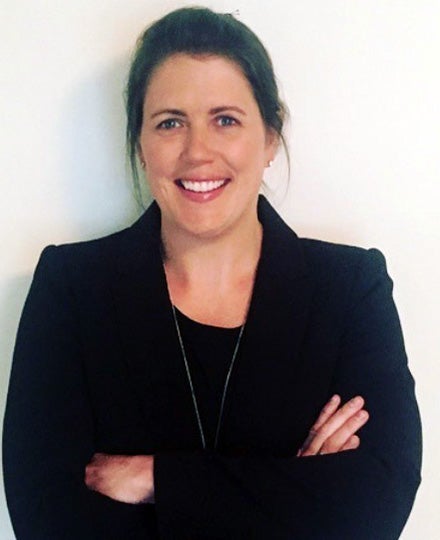 A former member of Canada's National Women's Team, Gillian Apps has found success throughout her career as an athlete and in business through her willingness to adapt to new ideas and foster an environment of continuous learning and growth.
Apps, a three-time Olympic gold medallist and three-time world champion, played 164 games wearing the Maple Leaf and spent five seasons in the Canadian Women's Hockey League before she retired as an athlete in 2015.
Now a consultant and senior analyst with Newmark, a leading real estate advisor, Apps joined the organization from Genpact, where she was a member of the strategic response team and provided strategic vision, process management and change management to senior leadership.
For nearly 20 years, she has been a keynote speaker to corporate and collegiate audiences, where she focuses on leadership, teamwork, diversity and overcoming challenges.
Apps was the captain of the women's hockey team at Dartmouth College, where she graduated with a Bachelor of Arts in Psychology and Brain Science and a Master of Business Administration from the Tuck School of Business.
Raised in Unionville, ON, Apps now lives in Toronto.
---
Director: Grant Borbridge (Calgary, AB)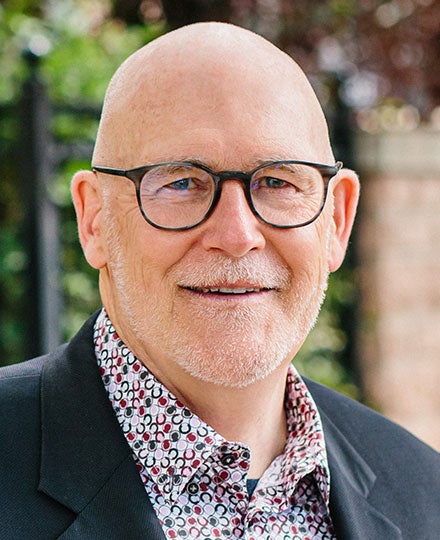 Grant Borbridge is an experienced executive who is currently Vice President, Legal and Corporate Secretary at Trimac Transportation where he oversees Trimac's governance and corporate structures, and its legal, environmental compliance, risk management and ESG reporting departments across Canada and the United States.
Prior to joining Trimac, Borbridge served as Senior Vice President Legal, General Counsel and Corporate Secretary at MEG Energy Corporation where he was responsible for all legal matters and its board and corporate governance compliance.
Borbridge has served on a number of boards, many of which belong in the Canadian sport and legal space. Previously, Borbridge served on the board of the Calgary Royals Athletic Association, the Girls Hockey Calgary Association, the Glenlake Minor Hockey Club, the Association of General Counsel of Alberta, the Canadian Corporate Counsel Association and the Canadian Bar Association.
Borbridge was born and also resides in Calgary, Alberta, and holds a Bachelor of Arts from the University of Alberta, a Bachelor of Law from Dalhousie University Law School and a Master of Business Administration from Pennsylvania State University. Borbridge also holds a Directors Education Program (ICD.D) Certification from the Institute of Corporate Directors, Certified Inhouse Counsel (CIC.C) Certification from the Rotman School of Management and was awarded the Queen's Counsel (now King's Counsel) designation in 2011.
---
Director: Amanda Fowler (Mississauga, ON)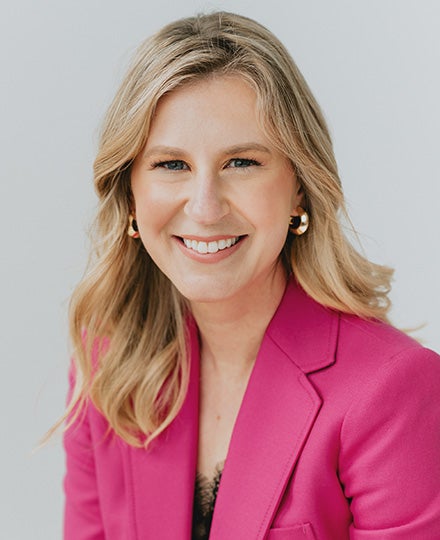 An athlete advocate and sport advisor, Amanda Fowler is the founder and principal of an athlete-centred sports litigation practice and corporate counsel for Aviva Canada.
Since starting her sports litigation practice in 2015, Fowler has successfully represented international and Canadian athletes in sport disputes, negotiated athlete agreements with national sport organizations and advised athletes on national sport policies and procedures.
Recognized as one of Canada and the world's leading sports lawyers by Who's Who Legal in 2021 and 2022, Fowler was also named the 2022 Lexology Client Choice Lawyer in Sports and Entertainment Law.
Fowler joined Aviva Canada in 2017 and has been named as a top performer in the organization on three occasions. In her current role, she oversees high-profile litigation, drafts and negotiates legal agreements and offers strategy and solutions on issues including government affairs and corporate governance.
From 2016 to 2019, Fowler was on the Board of Directors for ParaSport Ontario, where she chaired the governance committee and contributed significantly to the Board's efforts to improve access to parasport.
A resident of Mississauga, ON, Fowler graduated with honours from Queen's University's Bachelor of Arts program and holds a JD from the University of Windsor.
---
Director: Corey Hirsch (Vancouver, BC)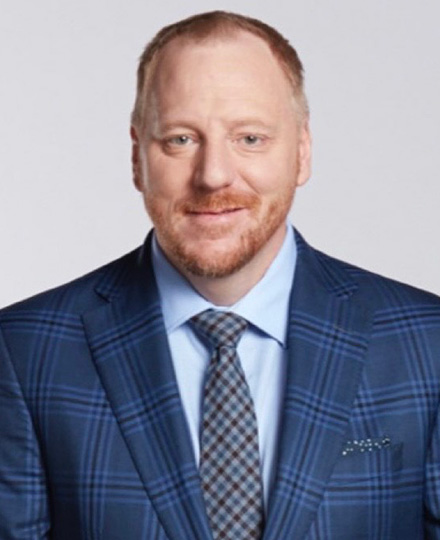 Corey Hirsch is a highly sought-after speaker and mental health advocate. As an athlete, he achieved significant success, winning a silver medal with Canada's National Men's Team at the 1994 Winter Olympic Games. In his distinguished National Hockey League career, Hirsch played for the New York Rangers, Vancouver Canucks, Washington Capitals, and Dallas Stars.
Following his retirement from professional play, Hirsch transitioned into a goaltending coach for Hockey Canada, the Toronto Maple Leafs and St. Louis Blues. He also served as an analyst and color commentator with Sportsnet for nine years.
Hirsch continues to be a beacon of inspiration, using his platform to advocate for mental health awareness and making a lasting impact on and off the ice. In 2017, he received the International OCD Foundation Media Award, followed by the 2020 Coast Mental Health Courage to Come Back Award. Notably, he was named the 2022 JCC Sportsman of the Year.
Since 2021, Hirsch has been a mental health and wellness ambassador for ICBA and hosted a podcast for The Players' Tribune, and in 2022 authored The Save of My Life: My Journey Out of the Dark. His impact and dedication have been recognized with several awards.
Hirsch lives in Vancouver, BC.
---
Director: Marian Jacko (Wiikwemkoong First Nation, ON)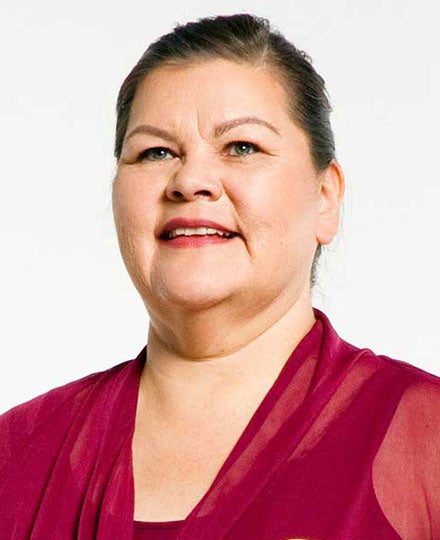 Marian Jacko, Anishinaabe from Wiikwemkoong First Nation, is the Assistant Deputy Attorney General for the Indigenous Justice Division of the Ontario Ministry of the Attorney General. Prior to this role, she was appointed by Order-in-council as The Children's Lawyer for Ontario. Marian has made significant contributions to the legal profession including being the first Indigenous person appointed as The Children's Lawyer for Ontario, where she spent nearly 20 years representing and advocating for the personal and property rights of children and youth.
Jacko has spent her entire 24-year legal career tirelessly working on behalf of children and Indigenous peoples.
She raised her eldest child as a single parent while earning three University degrees, including a Master's degree in Social Work and a law degree from the University of Toronto. While working full-time as a lawyer and raising three children, Jacko obtained her Master of Law degree from York University in 2005.
Jacko strongly believes in community service, serving on many non-profit organizations' boards and advisory committees over the years. Currently, Marian is the President of the Little Native Hockey League ("Little NHL") and President of Anishnawbe Health of Toronto. She also joins a volunteer Board of Mentors with the Future of Hockey Lab whose work is committed to values-based social innovation and culture change while growing the game of ice hockey.
Jacko has over a decade of coaching experience having coached at the Little NHL over many years, at the National Aboriginal Hockey Championships and the Ontario Summer Games. She is currently the head coach of the U18A team in North York. Marian is passionate about the sport of ice hockey and believes it has the potential to change the narrative for Indigenous children and youth to one of resilience.
---
Director: Kristi Miller (Vancouver, BC)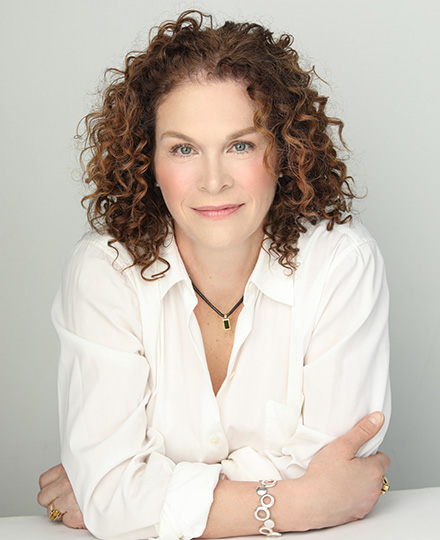 The managing partner of Krystal Growth Partners, a Vancouver-based private equity firm, Kristi Miller has more than 20 years of experience driving and delivering positive change for organizations, including as a community sport volunteer.
During her career, Miller has held progressive finance roles with CIBC, Vancity, First West Capital and Natural Products Canada Ventures.
A former vice-chair of Douglas College, Miller is a two-time nominee for YWCA Metro Vancouver's Women of Distinction Award and a recipient of the Ted Anderson Community Leadership Award from the Canadian Venture Capital Association.
In 2019, Miller was named to the Most Influential Women in Business list by BC Business Magazine and was awarded the prestigious EY Entrepreneur of the Year Award in the business disrupter category.
Miller lives in Vancouver, BC and holds a Bachelor of Arts degree from McGill University, an MBA in Strategy and International Business from the University of British Columbia and an ICD.D designation from the Institute of Corporate Directors.
---
Director: Krista Outhwaite (Ottawa, ON)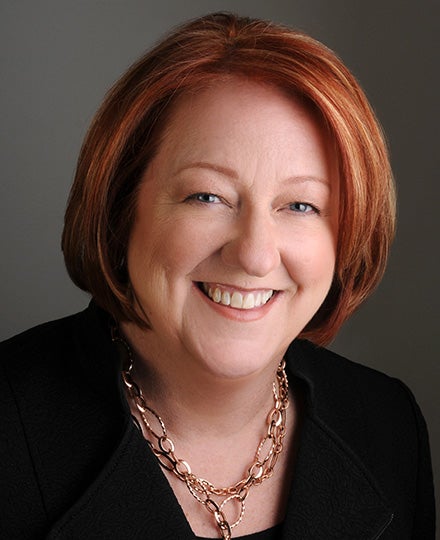 A former volunteer Chair of the Board of Hockey Eastern Ontario (HEO), Krista Outhwaite held senior positions within the ranks of the public service of Canada, including as President of the Public Health Agency of Canada.
Prior to her time with the Public Health Agency, Outhwaite was an Assistant Secretary with the Privy Council Office where she supported the Chair of the Operations Cabinet Committee in advancing the government's agenda.
With HEO, Outhwaite led the Board's efforts to create inclusive and developmental hockey experiences for minor, junior, para and special hockey participants, chaired the organization's Return to Hockey task team and joined Hockey Canada's Risk Management Committee in 2023.
Outhwaite was also on the executive committee of the inaugural Beyond the Boards Summit, which brought together leaders in hockey, external subject-matter experts, individuals with lived experiences and stakeholders to identify ways to guide future discussions and actions that will make positive changes to the culture of hockey.
A recipient of the Queen Elizabeth II Golden Jubilee Medal, Outhwaite lives in Ottawa, ON.
---
Director: Geoffrey Wong (Victoria, BC)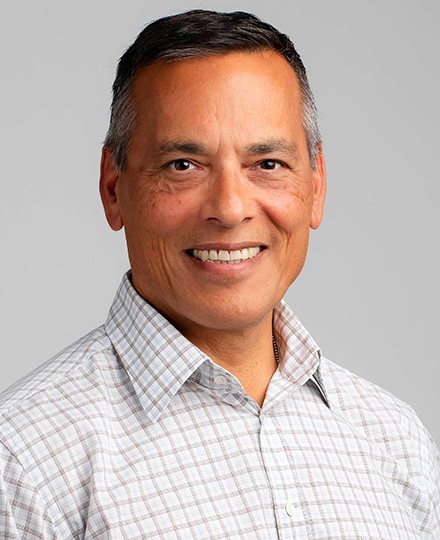 A strategic alliances specialist with a lifelong passion for Canadian sport, Geoffrey Wong has had extensive and varied experiences across several industries, including current interests in property development and custom home construction.
During his career, Wong has developed and implemented multi-platform partnership and strategic alliance strategies for major corporations, including the Canadian Broadcasting Corporation, Coca-Cola, the Insurance Corporate of British Columbia and Manulife Financial, among others.
Wong has also worked with a number of sports properties and events in sponsorship, marketing, production and athlete representation. Clients have included Rowing Canada, the Canadian National Cycling Centre, Silken Laumann and the Victoria Commonwealth Games Society.
Since 2018, Wong has been a board member of viaSport BC, which is BC's lead agency to steward the growth and development of amateur sport in the province. He currently serves as Vice-Chair.
Originally from Jamaica and having grown up in Vancouver, BC, Wong now resides in Victoria.
---