Hockey Canada recognizes event sponsors of 2021 IIHF World Junior Championship
Eight new partners to support 2021 World Juniors
---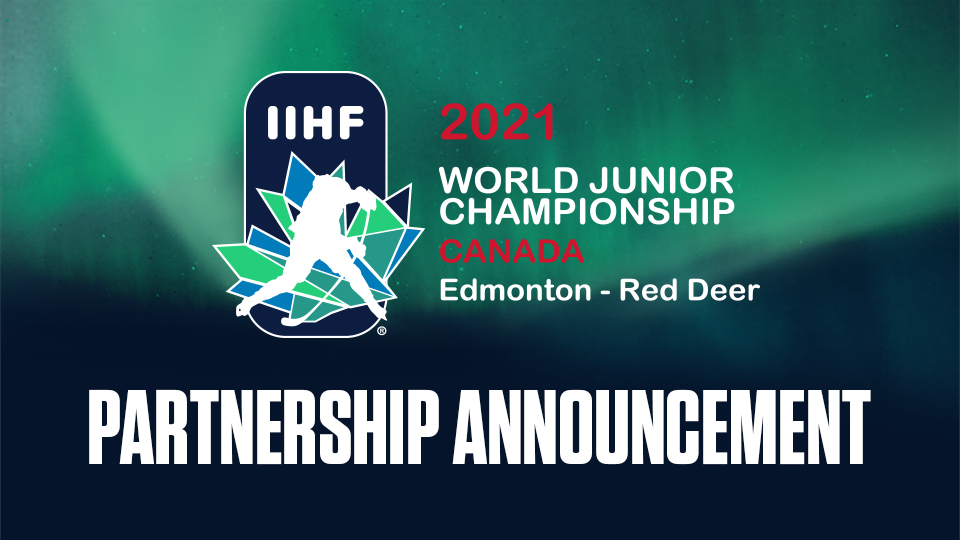 EDMONTON, Alta. – As the puck gets set to drop on the 2021 IIHF World Junior Championship, Hockey Canada is proud to work in partnership with and recognize a team of eight corporate sponsors who are putting their support and name behind the event.
"We are grateful to each business for their contribution in areas such as health and safety, fan engagement and player preparation for the 2021 IIHF World Junior Championship," said Dana Gladstone, vice-president of partnership strategy and licensing with Hockey Canada. "It is the generosity of each of our sponsors that make events like the World Juniors as successful as they are, and we look forward to incorporating our new sponsors into this year's event."
AMJ Campbell is Canada's largest coast-to-coast moving company and is supporting the World Juniors by providing storage and transportation services that are essential to bringing the event to life.
Bayer Crop Science supplies farmers with canola, corn and soybean seeds, as well as products to protect their crops from disease, insects and weeds. The organization is proud to support Canadian farmers.
Daily Hive is a Canadian-born leading online news source, established in 2008, that creates compelling, hyperlocal content and will be providing coverage around the 2021 World Juniors as an Official Media Partner of the event.
Dairy Farmers of Canada, along with Alberta Milk, is the voice of Canadian dairy farmers throughout Alberta and Canada. With the World Juniors being played without fans, Dairy Farmers of Canada is providing an opportunity for fans and athletes to connect through the Celebrate Home Games program.
Health Canada has partnered with the event to help keep all participants and Canadians safe while limiting the spread of COVID-19 with the COVID Alert app available free for iOS and Android. The COVID Alert app is a tool to help protect yourself and your loved ones.
Lordco Auto Parts, a Canadian-owned and operated company, is the largest distributor and retailer of automotive parts and accessories in western Canada and has a long history of supporting minor hockey, youth sports and communities across British Columbia. As Lordco expands into the Alberta market and as a return partner from the 2019 World Juniors, they will be the proud sponsor the Lordco Future Stars and Lordco Daily Spark Plug features in Edmonton.
Spikeball, the volleyball-meets-foursquare game you saw at the park, joins as the Official Warm-up Game of the World Juniors. Spikeball kits will be available to players in the warm-up areas and kits are being provided to each team to take home with them following the event.
Subway restaurants in Alberta are partnering with the World Juniors to run an in-restaurant contest. There will be instant Subway food prizes as well as exclusive prizes that can be won through an online contest. Subway is also the Official Sandwich of the tournament.

For more information on the 2021 IIHF World Junior Championship and Canada's National Junior Team, please visit HockeyCanada.ca/WorldJuniors or follow along through social media on Facebook.com/WorldJuniors and Twitter.com/HC_WJC.