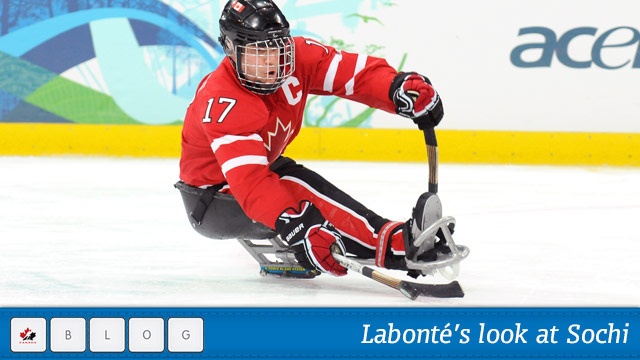 The shock of defeat
The pain and sorrow that I feel while writing these lines are nothing compared to what my friends and former teammates are feeling in Sochi. I must admit that under such circumstances, the words are not flowing quite as freely as they usually do.
I am experiencing a strange sensation. I am thousands of kilometres from Sochi, yet the emotions I felt in Vancouver are resurfacing. Beyond the initial shock of defeat, everything around me is in slow motion, almost suspended in time. I am having difficulty finding my bearings. It's like I was living all of this as if I were in Sochi with the players.
The dream that has motivated the Canadian players night and day for almost four years has suddenly vanished. All the effort did not give the desired result; it is very difficult for a player. I've been down that road many times in the past and it is not pleasant.
I have often heard that Canada does not get up for a bronze medal game because all that matters in this country when it comes to hockey is gold. Hogwash! The time has come to put such a misconception to rest.
Pride
This loss does not in any way diminish the pride that our dignified representatives have shown since the beginning of the tournament. The pride of representing their country. The pride that has pushed them to outdo themselves for the past four years in preparation for these Games. That pride is intact. In Canada, the pride of representing our country must be equalled only by our desire to win, no matter the importance of the game, no matter the color of the medal.
It is that pride that will motivate our Canadians to throw themselves body and soul into the bronze medal game against Norway on Saturday. It is that pride that will guide their instincts during the game. It is that pride that will enable them to give everything that they have to come home with the bronze medal.
The dream of winning gold has vanished, but the pride remains.
Guys, keep making us proud!