DAY 5– THURSDAY, DEC 7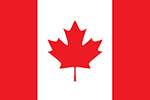 Dominic Larocque (Canada)
Dominic Larocque, simply put, was the rock for Canada in the championship game against the United States. It appeared like the United States would prevail in blowout fashion in many junctures of the match, but the 32 native of Quebec City, Que. delivered sensational goaltending to give his team every chance to make a late comeback- and they nearly did. At one point the shots in the game favoured the United States 20-2.
---
DAY 5– THURSDAY, DEC 5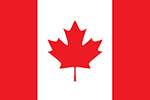 Dominic Cozzolino (Canada)
The 25-year-old native of Mississauga, Ont. was the catalyst behind two of the three goals in Canada's semifinal victory over Russia. On the 1-1 tally, he made a heady lateral tip pass that created an easy tap-in for Rob Armstrong, and then Cozzolino himself came through with the eventual winner by piercing the top shelf of the Russian cage with a floating wrist shot. Cozzolino's strong hockey IQ enabled him to be dangerous throughout the entire match.
---
DAY 4 – WEDNESDAY, DEC 4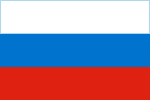 Evgenii Petrov (Russia)
The Russian offence was clicking like a big red machine on Wednesday against the Czech Republic and leading the charge with a five-goal and one-assist performance was Evgenii Petrov. The 33-year-old sniper from Mojga demonstrated essentially the full breadth of his shooting arsenal as he scored with a couple of wrist shots, a powerful cannon drive, a dangle and a tip from the lip of the crease. As is the case with all great players, the puck was magnetized to Petrov every time he took to the ice.
---
DAY 2 – MONDAY, DEC 2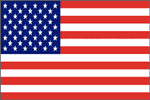 Josh Pauls (United States)
The U.S. captain found a way to dictate the terms of the United States-Czech Republic clash every time he slid onto the ice on Monday afternoon. The 26-year-old showed off his blazing speed, exquisite puck-handling and potent shot to produce a two-goal and two-assist performance. His second goal of the match early in the second period ignited a flurry of four markers for the U.S. in just 96 seconds.
---
DAY 1 – SUNDAY, DEC 1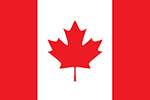 Liam Hickey (Canada)
The fans that crowded into the Paradise Double Ice Complex were buzzing throughout the day about their excitement to see Liam Hickey, their homegrown star from St. John's N.L., put on a show wearing Canadian colours. The 21-year-old did not disappoint as he utilized his speed, shot and hockey IQ to score a pair of goals in the third period, sending the crowd into a frenzy.