Meet the Hockey Canada Foundation Board of Directors
---
They are business leaders, former school teachers, Team Canada alumni and hockey executives. Their professional lives have pulled them in different directions, but they are drawn together by a shared love for hockey, and a shared interest in keeping the game strong.
The Hockey Canada Foundation Board of Directors are men and women who tirelessly give their time, energy and expertise to guide the Foundation and drive its mission.
Regardless of their backgrounds, they are all Canadians who have been shaped by the game. Now it is their turn to give back. While Team Canada chases gold on the international stage, the HCF board focuses on the grassroots, ensuring the next generation has the tools they need to be better players and better Canadians.
Canada
Chair: Douglas Goss, K.C., AOE
Edmonton, Alta.
Counsel, Bryan & Company LLP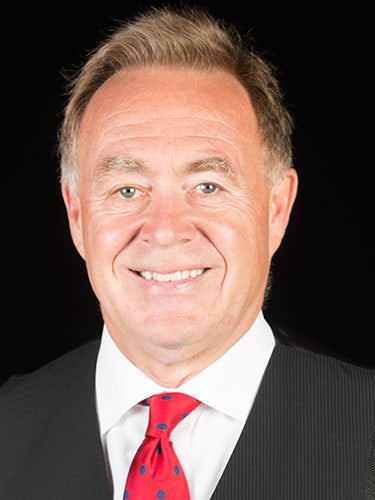 Born and raised in Edmonton, Doug Goss obtained his bachelor of commerce in finance from the University of Alberta in 1980, followed by his bachelor of law in 1984. Doug currently serves as counsel to the law firm of Bryan & Company LLP, and is a director and/or officer of numerous private and public corporations in Canada.
A firm believer in community service, Doug also serves on the boards of various Alberta charities and not-for-profit organizations. He currently serves as chairman of the board of governors of the University of Alberta, as well as chairman of the board of the TELUS Edmonton Community Board and Fort Edmonton Management Company, and is also a member of the board of trustees of the Stollery Children's Hospital Foundation. Doug has served as the chairman of the board of directors of the Edmonton Eskimos Football Club, as a member of the board of governors of the Canadian Football League and as chairman of the board of directors of the Edmonton Oilers Community Foundation.
Doug is the former chairman of the board of governors of the Northern Alberta Institute of Technology (NAIT), was co-chair of the 2010 Grey Cup Festival, and served as chairman of the 2010 Hockey Canada Foundation Celebrity Classic. He was also the chairman of the Molson Canadian Heritage Hockey Classic, held in November 2003, and was inducted into the Alberta Order of Excellence on Oct. 16, 2013.
---
Vice Chair: Ashif Mawji
Edmonton, Alta.
Venture Partner, Rising Tide VC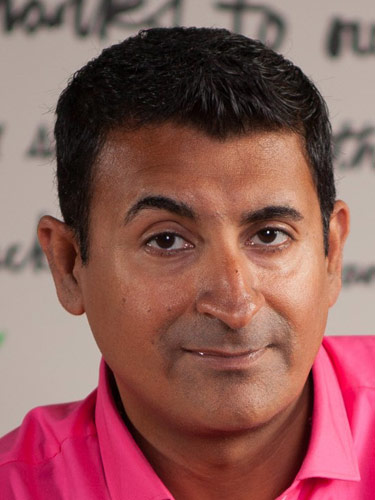 Ashif Mawji is a serial entrepreneur, philanthropist, venture capitalist, mentor and community builder. He is a venture partner with Rising Tide (a San Francisco-based venture capitalist) and serves on a number of private and non-profit boards.
Ashif was awarded the 2002 Ernst & Young Prairies Entrepreneur of the Year Award, in 2005 was named as one of Canada's Top 40 Under 40, earned BDC's Entrepreneur of the Year (Alberta) Award in 2007 and has received Canada's 50 Best Managed Companies Award three years in a row. He received NAIT's Alumni of Distinction Award and was also recognized as one of the Top 50 Graduates to celebrate the school's 50th anniversary. He also received an honorary degree in business administration from NAIT. Ashif is an Honorary Colonel for the 20th Field Artillery Regiment (Canadian Army) in addition to receiving the Queen's Golden and Diamond Jubilee medals as well as the Alberta Centennial Medal. In 2019, Ashif was inducted into the Junior Achievement (NA) Business Hall of Fame.
Ashif serves and has served on several boards, including the Edmonton Police Foundation (chair), Sarah McLachlan School of Music, Young Presidents Organization Alberta (past chair), Hockey Canada Foundation Gala & Golf, CN Community Foundation, Stollery Children's Hospital Foundation, Edmonton Oilers Community Foundation, Kids Kottage, Alberta's Promise, Economic Development Edmonton, Northern Alberta Institute of Technology, Corent Technology, University Hospital Foundation, Citadel, Edmonton Opera and others. He has also been a Prairies and national judge for the EY Entrepreneur of the Year program.
Ashif was named a Henry Crown Fellow in the Class of 2015 (only one of four Canadians ever to be selected to this group). He is happily married to Zainul and has two amazing boys, Kinza and Aariz.
---
Secretary: Peter Brauti
Toronto, Ont.
Co-Managing Partner, Brauti Thorning LLP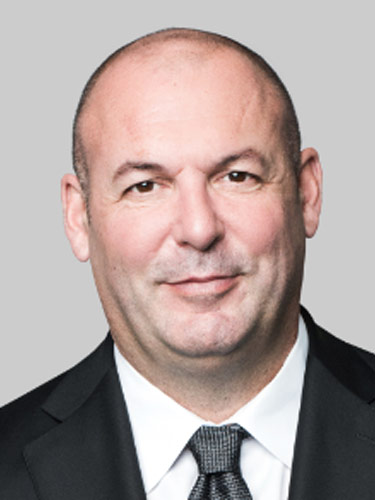 Peter Brauti is a principal owner of the NHL expansion team in Seattle that begins play in 2021, and its AHL affiliate in Palm Springs. He has worked with a number of different minor league teams, players, coaches and organizations.
Peter is a co-managing partner of Brauti Thorning LLP, practicing principally in the areas of criminal law, regulatory offences, professional discipline and some specialized areas of civil litigation.
Peter received his bachelor of arts (honours) from McMaster University in 1993, his Juris Doctor from the University of Toronto in 1996, his master of arts from the University of Toronto in 1998 and his master of laws from Osgoode Hall Law School in 2002. Peter was called to the Ontario Bar in 1998.
As a former federal Crown attorney, Peter conducted hundreds of trials and appeals on behalf of the attorney general of Canada. As a defence lawyer, he has appeared as counsel at every level of court in Ontario, as well as the Supreme Court of Canada. He has been involved in litigating a number of high-profile cases before both judges and juries.
Peter has been named by the Toronto Sun as one of Canada's top trial lawyers, The Law Times has described him as one of the top practitioners in the province of Ontario and the Toronto Star describes Peter as having a nearly flawless record. He has been presented with awards from the deputy minister of justice for his work in the area of trial advocacy as well as an Arbor Award from the president of the University of Toronto.
Peter has lectured at law schools across Canada, including more than 15 years at the University of Toronto Law School. He has taught and trained hundreds of graduating law students and young lawyers on how to conduct trials in courts of law and administrative tribunals, and is the former co-chair of the Federal Department of Justice Trial Advocacy Program. Peter has been invited on numerous occasions to provide lectures at judges' conferences on various legal topics.
Peter played minor hockey in Toronto. His wife, Arynne, is a devoted hockey fan and his son, Jack, plays minor hockey in the Greater Toronto Hockey League (GTHL). His daughter, Brooke, is learning to skate and is scheduled to start her hockey career in 2022.
---
Treasurer: Allan Matthews
Victoria, B.C.
Past Chair, Hockey Canada Board of Directors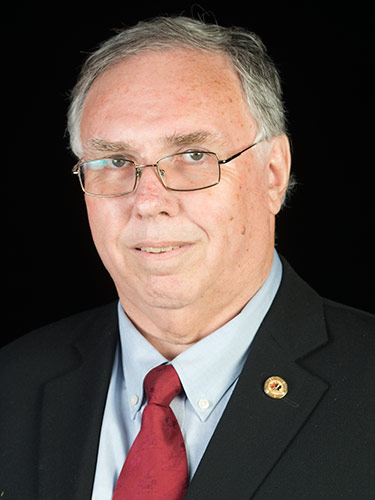 Allan Matthews was born in Kimberley, B.C., and graduated from the University of Victoria. Following his graduation, Allan was employed as a secondary school teacher and teacher-librarian in Kimberley and Williams Lake and as the resource centre/education change coordinator for the Cariboo-Chilcotin School Board. He is currently retired.
An extensive background in hockey administration marks Allan's volunteer service to the community. He has served on the executive board of minor hockey associations and leagues, Junior B teams and leagues, the British Columbia Amateur Hockey Association, the Hockey Canada Board of Directors and on International Ice Hockey Federation committees. Allan also served as president of the BCAHA from 1991-94 and chair of Hockey Canada from 2003-05. He was inducted into the B.C. Hockey Hall of Fame in 2008.
Over the years, Allan has served on a number of community and professional organizations, including the Williams Lake Recreation Commission, Cariboo-Chilcotin Teacher-Librarians' Association, B.C. Hockey Hall of Fame Selection Committee and as Hockey Canada's representative on the Canadian Olympic Committee.
---
Past Chair: David Andrews
Springfield, Mass.
Chairman of the Board, American Hockey League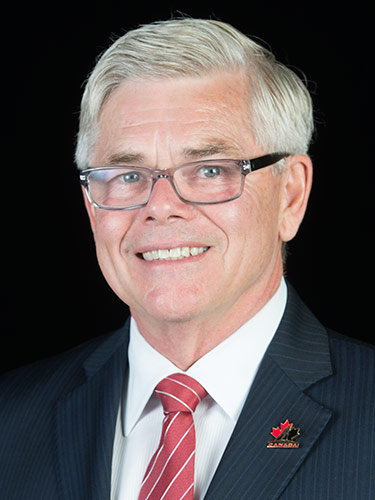 David Andrews continues to solidify a position as one of the sport's most influential executives. In his 26 years as president and CEO, he has guided the AHL into unequaled times of prosperity, directing the league to record levels of attendance and exposure, while expanding its geography across the United States and Canada.
In 2001, David led the complex enterprise of bringing the AHL into nine new cities, setting the stage for the largest expansion effort in league history. Andrews was also instrumental in the revitalization of the AHL All-Star Classic, re-introduced in 1995 after a 35-year hiatus. As a result of David's direction and leadership, the AHL now boasts an impressive list of corporate partners who have used the growing AHL as an effective tool for marketing their products and services.
A native of Nova Scotia, David assumed his duties as AHL president in July 1994. He came to the league office with a firsthand knowledge of the AHL, having served as the Edmonton Oilers' director of AHL operations for seven years and building the Cape Breton Oilers franchise into one of the most successful AHL clubs both on and off the ice, winning a Calder Cup in 1993. David was awarded the 1990 James C. Hendy Award as the AHL's outstanding executive.
David's hockey background includes serving as head coach and director of hockey operations for the Victoria Cougars of the Western Hockey League from 1982-84. He also served as head coach of Canada's National Men's Under-18 Team in 1982, and as an assistant coach at the Men's Olympic Team training camp in 1985. David served 10 years on the Canadian Amateur Hockey Association's Development Council and was chairman of the coaching committee for CAHA during that time. For his contributions to hockey in the province of British Columbia, he was honoured in 2005 as an inductee into the B.C. Hockey Hall of Fame, and was inducted into the Nova Scotia Sport Hall of Fame in 2006. In 2010, David was one of four recipients of the Lester Patrick Award, presented by the National Hockey League for outstanding service to hockey in the United States.
During his playing days as a goaltender, David was a conference all-star and MVP at both Dalhousie University and the University of British Columbia. He played four years professionally for RAAK in the Dutch first division.
David and his wife, Marleen, reside in Wilbraham, Mass. They have three children, Chrissy, Brad and Jeff.
---
Director: Steve Albiani
Toronto, Ont.
Managing Partner, Stratum Advisory Group Inc.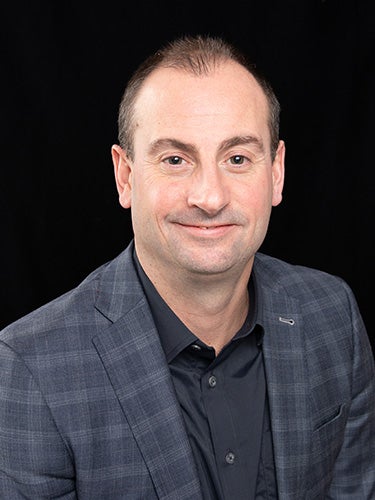 Steven Albiani is the managing partner of Stratum Advisory Group Inc., a boutique tax and insurance planning firm that works with established entrepreneurs and leading Canadian business families.
Steven is an honours graduate with a bachelor of commerce degree from Queen's University Smith School of Business, is a certified financial planner and holds a certificate from the Family Firm Institute as a family business advisor.
He is an active board member and owner of a private company in the industrial and automotive distribution industry that supplies customers throughout North America. He has also been involved in a number of companies in the startup technology space and formerly held board positions with Yourika (EdTech) and Apollo Cover (InsureTech).
As an active community volunteer, Steven is a founding board member of the SickKids Foundation Professional Advisory Board. He was formerly a member of the Queen's School of Business Advisory Board, the Family Firm Institute (Toronto Chapter) and Queen's Business Club (Toronto Chapter). He has been a guest instructor at both the University of Toronto's Rotman School of Management and Queen's University, as well as a speaker at many industry and Family Office conferences.
Steven is originally from Sudbury, Ont., and resides in Toronto with his wife and four children.
---
Director: Sean Finn
Saint-Lambert, Que.
Executive Vice-President, Corporate Services & Chief Legal Officer, CN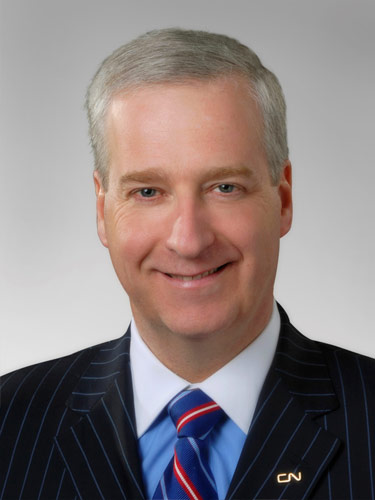 Sean Finn was appointed executive vice-president of corporate services and chief legal officer in December 2008. He is responsible for a wide array of legal, government, regulatory, public affairs, risk mitigation and security matters.
Sean joined CN in January 1994 and led the company's corporate tax function while being involved extensively in CN's privatization in November 1995. He was appointed treasurer and principal tax counsel in August 1996; vice-president, treasurer and principal tax counsel in January 2000; senior vice-president, chief legal officer and corporate secretary in December 2000; and senior vice-president of public affairs, chief legal officer and corporate secretary in February 2003. As corporate secretary, he is actively involved and responsible for CN's corporate governance practices and the implementation of the CN Business Code of Conduct.
Prior to joining CN, Sean was the managing tax partner with Montreal law firm Lavery de Billy, where he was involved in domestic and international tax planning, cross-border financing, and corporate financing and reorganizations.
Sean graduated from the faculty of law of the University of Montreal in 1981 and completed a master's degree in tax law at the University of Toronto in 1983. He was admitted to the Quebec Bar in 1983. Sean was named Tax Lawyer of the Year by his peers in 2000.
He is a former chair of the Canadian Chamber of Commerce (2006-2007) and Quebec Chamber of Commerce (2002-2003), and he is currently the only Canadian member of the U.S. Chamber of Commerce. He was also chair of the Chamber of Commerce of Metropolitan Montreal for a one-year mandate (2017-2018). In September 2018, Sean was selected to be the inaugural recipient of the Canadian Chamber of Commerce's Emeritus Leaders' Circle Award, in recognition of his demonstrated commitment to advancing the CCC's mission and vision, and for supporting the Chamber in achieving excellence in operations and delivering value to members.
Sean was also the mayor of the City of Saint-Lambert, Que., from 2005 to 2009, and a lecturer for 20 years in tax legislation and policy for the masters in taxation at Université de Sherbrooke and for the graduate diploma in taxation at McGill.
---
Director: Angela James, O.C.
Toronto, Ont.
Co-Owner & General Manager, Toronto Six (PHF)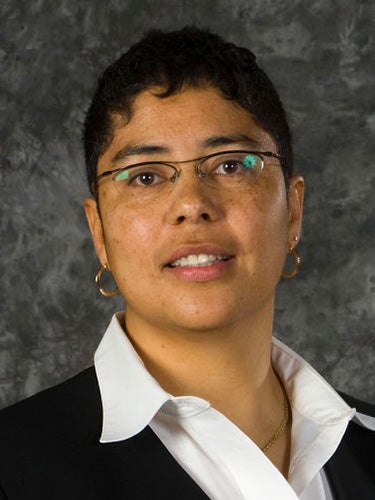 The first Canadian woman inducted into the Hockey Hall of Fame in 2010, Angela James grew up in Flemingdon Park with her two sisters, Kim and Cindee, and her mother Donna. She began her hockey career with the Flemingdon Boys House League, embarking on a lifetime in the game that has included four decades as a player, coach, official and administrator. Angela is a proud mother of three children and part of a devoted hockey family who played in the Ontario Women's Hockey Association (OWHA), Ontario Minor Hockey Association (OMHA) and Greater Toronto Hockey League (GTHL).
An Order of Canada recipient in 2022, Angela was a four-time gold medallist at the IIHF World Women's Championship, scoring 11 goals at the first Women's Worlds in 1990 – a record that still stands. She finished her international career with 33 goals and 21 assists in 50 games.
She received the Female Breakthrough Award from Hockey Canada in 2005 and was invested into the Order of Hockey in Canada in 2021. In addition to her HHOF induction, Angela has taken her place in the Black Ice Hockey and Sports Hall of Fame (2007), International Ice Hockey Federation Hall of Fame (2008), Canada's Sports Hall of Fame (2009) and the Ontario Sports Hall of Fame (2019). In 2022, she received the Queen's Platinum Jubilee Medal.
Serving today as co-owner and general manager of the Toronto Six of the Premier Hockey Federation (PHF), Angela is described as "the first superstar of modern women's hockey" and was the first and – to date – only Black woman to captain Canada's National Women's Team. The arena in Flemingdon Park has been renamed the Angela James Arena in her honour. She is also a member of the Hockey Diversity Alliance (HDA) and the Carnegie Initiative, and participates in a number of initiatives surrounding diversity, inclusion and player issues with a number of associations and corporations.
---
Director: Barry F. Lorenzetti
Montreal, Que.
President, CEO & Founder of BFL CANADA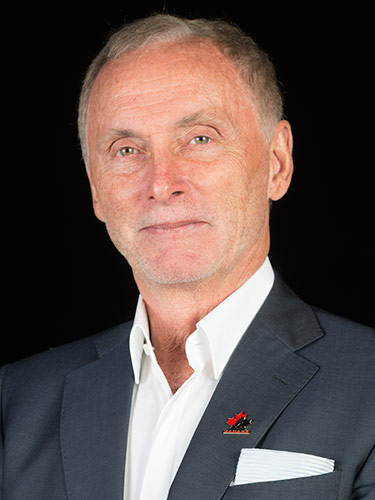 Barry Lorenzetti is an entrepreneur, builder and corporate leader in the insurance industry in Canada, and as his close friends can attest, he is also a discreet philanthropist and a man deeply aware of the importance of community service.
Under his leadership, BFL CANADA has become a Canadian powerhouse in the field of insurance. BFL has enjoyed extraordinary growth, so much so that Mr. Lorenzetti now oversees a firm of close to 600 employees in 10 cities and six provinces across the country. BFL is the largest Canadian employee-owned company in its field and, as a partner in an international venture, Lockton Global LLP, is represented in over 120 countries worldwide.
Of utmost importance to Mr. Lorenzetti is the fact that after more than 25 years, BFL continues to be owned and operated by its own employees all across Canada.
Mr. Lorenzetti has been heavily involved in community service and supporting charitable organizations for many years, as well as sitting on a range of boards. Some of the causes he has been involved with include the Butters Foundation, raising funds for autistic children in Canada, the YWCA Foundation, Arion Orchestre Baroque and the Québec Society for Disabled Children.
For several years now, and in keeping with his lifelong love of hockey, he has also been involved with Hockey Canada and has served on the Hockey Canada Foundation Board of Directors. One of Mr. Lorenzetti's favorite projects with the Foundation is the Dreams Come True program in Quebec, in which he has participated both as an organizer and fundraiser. This program, which has been successful across Canada, promotes hockey to our youth.
He is a frequent speaker at various industry forums on insurance and other subjects in both Canada and the U.S.
Barry Lorenzetti is the proud father of three children – Maggie, Justin and Jenna – and it has always been important to him to instill in them the same sense of community his own upbringing impressed upon him.
---
Director: Brad Morris
Markham, Ont.
General Manager, Grote Industries Canada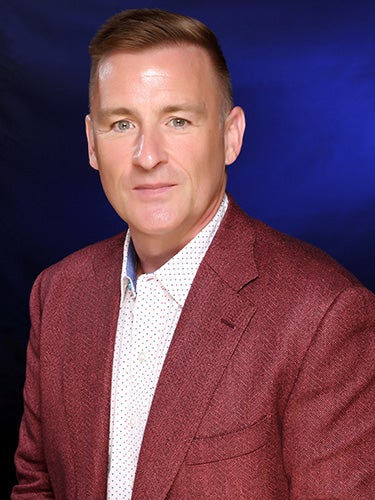 Brad Morris has been a member of the Markham/Unionville community since 1976 and is a proud husband and father of two daughters. He has served in board, executive, leadership, volunteer and hockey positions.
Most recently serving as chair of the Markham Stouffville Hospital Foundation and director of Markham Stouffville Hospital, Brad has spent 12 years on the board, having chaired and helped lead signature fundraising programs. Brad further served as chair of the Automotive Industries Association of Canada (AIA) from 2009-12, one of Canada's largest trade associations with member revenue in excess of $19 billion; he was the youngest chair in its 75-year history at that time. Brad received the 2013 Young Executive Leader of the Year Industry Award, chaired the Government Relations & Governance Review Program and helped co-found AIA's Canadian Young Executive Society.
As an advocate of opportunity and empowerment for women, Brad has served 15 years as a director of the Ladies First Hockey Foundation, supporting Team Canada players while partnering to support the Olympic family and friends program. Further supporting women's hockey, Brad served as a director and chair of the Canadian Women's Hockey League (CWHL) from 2012-17, and in 2018 was recognized as CWHL Humanitarian of the Year. From 2009-22, Brad served as a girls' hockey coach within the Ontario Women's Hockey Association (OWHA) following his time in minor and junior hockey.
Brad received the City of Markham Board of Trade Anthony Roman Award as community and business leader of the year in 2019, served on the host advisory committee for the 2015 Pan Am and Parapan Am Games and received the Queen Elizabeth II Diamond Jubilee Medal Canadian 2012 in acknowledgement of his significant national and community contributions.
Brad is part of the Grote Industries international executive team, a leading global innovator of electrical and safety systems with worldwide operations in the vehicle and transportation space. He has spent 30+ years with the company, holding leadership positions within business development, strategy, sales and marketing, and operations.
A graduate of Wilfrid Laurier University, Brad is a recipient of the Dean's Award for Outstanding Leadership and the Laurier University Award for Outstanding Extracurricular Achievement & Leadership, and has proudly pushed himself to reach the heights of Mount Everest Base Camp.
---
United States
Chair: Bill Ackerman
Airdrie, Alta.
Owner- Director, 1-800 Drywall, We R Sod, Roofing2U and Drywall2U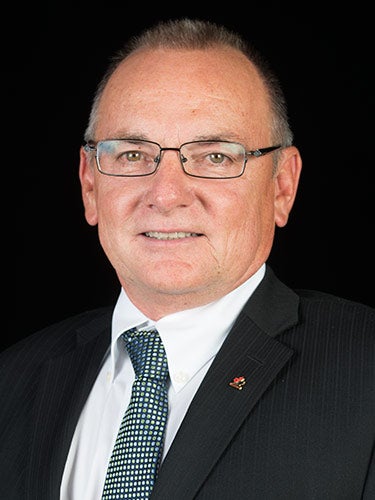 Bill Ackerman was born in Saskatchewan, graduated from SIAST-Palliser College and is a Certified Professional Accountant and a Certified Purchasing Manager. Bill joined Nova Chemicals in 1977 and progressed to senior levels of the company, in both finance and purchasing roles. During his career with Nova, Bill lived in Edmonton, Calgary and Pittsburgh. After leaving Nova in 2003, he was the chief financial officer for a start-up bottled water company, leaving in 2005 to establish the procurement function for Plains Marketing Canada in Calgary.
In 2008, Bill joined Husky Energy, a large integrated energy and energy related company, headquartered in Calgary. In his role as director of supply chain governance, he played a leading role in the introduction of best in class supply management practices delivering hundreds of millions of dollars in cost savings to the organization.
In 2015, Bill retired from Husky to invest time in the development and growth of an internet-based marketing business targeted on construction and landscape materials, including drywall, insulation, roofing, sod, and related materials. These businesses have been operating successfully in Canada since 2013 and are being launched in the United States in 2016.
Bill is actively engaged in a number of community activities. He has been associated with Hockey Canada for over a decade, and has served as a director and chair of the Canadian Hockey Foundation U.S. board of directors for ten years. Bill is the treasurer for the Sharp Hill Preservation Society, a local group focused on the preservation of a specific municipal reserve in Rocky View County, and supports his wife's "Juice Plus" business, directed at encouraging individuals to eat healthy and live a healthy lifestyle.
Bill resides with Sharon on an acreage just outside Calgary. He enjoys spending time with his family, in particular, the grandchildren.
---
Vice-Chair: Mike Humes
Memphis, Tenn.
Managing Director, Donegal Associates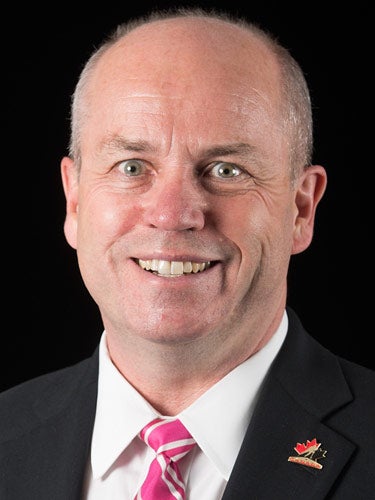 Mike Humes has more than two decades of experience in the professional sports industry, currently serving as Managing Director of Donegal Associates. Mike's firm, which he started in 2013, works with a variety of clients with a focus on capital acquisition, real estate development funding strategies, start up funding and the development of enterprise growth strategies. Prior to starting Donegal Associates Mike served as Executive Vice-President of the NHL's Arizona Coyotes. Prior to joining the Coyotes, Mike served as Chief Revenue Officer with the NBA's Memphis Grizzlies, as well as spent time working in the NHL, WNBA, K2 Sports and the American Hockey League.
Mike served as COO for the Chicago Fire of Major League Soccer, helping the team establish new high water marks in ticket sales and overall revenue, and also spent time at K2 Sports as Vice-President of Global Marketing, where he helped drive annual revenue of over $300 million for the company's 16 outdoor sports brands, in over 60 countries.
Mike's experience includes time spent in business leadership positions with the NBA's Seattle SuperSonics, the WNBA's Washington Mystics and Seattle Storm, and the NHL's Washington Capitals and Columbus Blue Jackets, where he served as SVP, Business Operations with the team when the team was welcomed the NHL as an expansion team in 2000.
Mike is a native of Fredericton, N.B., where he attended St. Thomas University, earning a bachelor of economics and business before earning a master's degree in sport administration at Concordia University in Montreal.
He is the father of two children, daughter Allie and son Scott. Mike lives in Memphis with his fiance Penelope and step daughter Emerson.
---
Secretary: Adam Graves
Toronto, Ont.
Hockey & Business Operations, New York Rangers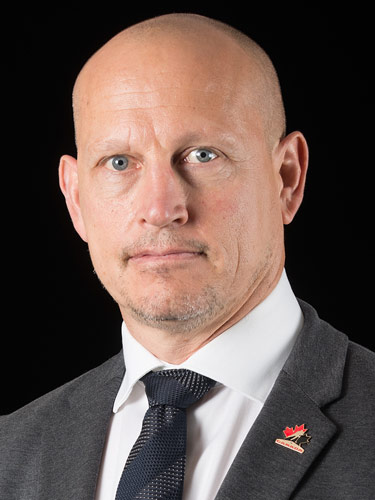 Adam Graves' connection with Hockey Canada goes back to his teenage years; he was part of the Program of Excellence in the mid-1980s, from U17 with Ontario through the 1988 IIHF World Junior Championship, where he helped Canada to a gold medal in Moscow. Adam also represented his country at the IIHF World Championship in 1993 and 1999, and was part of the Canadian contingent at the 1996 World Cup of Hockey.
A veteran of 1,152 NHL games with the Detroit Red Wings, Edmonton Oilers, New York Rangers and San Jose Sharks, Adam retired in 2003 after 15 NHL seasons and Stanley Cup championships with Edmonton in 1990 and New York in 1994, and had his No. 9 retired in New York on Feb. 3, 2009. He rejoined the Rangers in a front-office role in 2005, and currently works in hockey and business operations.
Adam received the King Clancy Memorial Trophy in 1994 as the player who "best exemplifies leadership qualities on and off the ice and who has made a significant humanitarian contribution to his community," and he was the winner of the Bill Masterton Memorial Trophy in 2001 as the player who "best exemplifies the qualities of perseverance, sportsmanship, and dedication to ice hockey." He is a co-founder of the Smilezone Foundation, which works to transform spaces in hospitals that can improve the lives of children facing illness, disabilities, and physical and emotional obstacles.
---
Director: Steven Dorfman
Brooklyn Heights, N.Y.
Past president, Eagle Tenants Corp.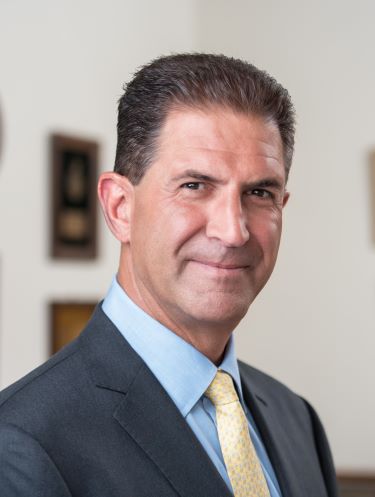 After graduating from Dartmouth, Steve Dorfman became the third generation to work in his family's insurance business. He worked closely with his dad for many years and his daughter, Jen, is now the fourth generation to work in the successful 102-year-old business.
Steve's greatest joy is helping other people by volunteering his time, resources and energy. He recently retired from his co-op, the Eagle Tenants Corp., after serving as president for 37 years. Since 1992, Steve has volunteered as the mayor of Wall Street with Community Mayors, an organization that creates opportunities and brings joy to children with special needs. Steve and his wife, Beth, have been supporters of Joe and Ali Torre's Safe at Home Foundation, an organization that helps victims of domestic violence by providing support, counseling and safe spaces in schools, since its inception in 2003.
In 1998, Steve started his volunteer hockey administrative career by running a local youth hockey travel organization, the New York City Cyclones. He later became the assistant commissioner and the director of discipline for the New York State Amateur Hockey League, overseeing 22 travel organizations for over 12,000 children. Steve also spearheaded various hockey scholarship fundraising efforts for children and families in financial need. He began this scholarship model with the Cyclones and soon expanded it to the other 21 organizations in the league. Roughly half of the players on each team in the league receive scholarships to help cover fees for things like uniforms, equipment, travel and tournaments. Every year, over 6,000 children are supported through these scholarship efforts, providing opportunities to learn, understand teamwork, build friendships and play hockey.
Steve and Beth have been married for over 37 years and have two wonderful children with terrific respective partners, Mike and Maggie and Jen and Guy. In his spare time, Steve is an avid golfer and tennis player, and loves being with his family whether they are together in the city, in the Hamptons or in Miami.
---
Director: Steve Griggs
Tampa Bay, Fla.
CEO, Vinik Sports Group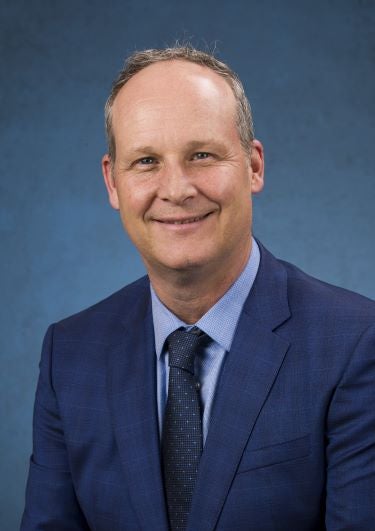 Since 2015, Steve Griggs has served as the chief executive officer of Vinik Sports Group, which is the parent company for the Tampa Bay Lightning and the lease holding entity for Amalie Arena along with other sports and entertainment assets. Prior to being named CEO, he spent one year as team president and four years as chief operating officer since joining the organization in 2010.
In his role, Steve contributes to multiple initiatives with the Lightning, including close to $100 million in arena renovations, its ground-breaking multimedia agreement with the University of South Florida, the introduction of the Cur(ate) TPA initiative, the "Be the Thunder" campaign and more.
Steve has helped lead the Lightning through eight successful seasons on and off the ice. Under his leadership, the Lightning have achieved unprecedented success, including winning back-to-back Stanley Cups in 2020 and 2021 and being named the 2022 Sports Business Journal Team of the Year. Under his guidance, the Lightning have experienced a brand renaissance, going from a previous average fan capacity of 83 percent to selling out 330 consecutive games from 2015 to 2023.
Off the ice, the Lightning continue to transform the Tampa Bay landscape through its grassroots community efforts. Steve spearheaded the Community Hero program which has donated nearly $30 million to nearly 700 unique Tampa Bay-area non-profits and is a champion of the Vinik Sports Group's CHARGE volunteer program where employees have volunteered over 37,000 hours at more than 150 non-profits each year.
The Lightning's community hockey and development department has opened 10 new outdoor street hockey rinks across the Tampa Bay area and handed out more than 250,000 street hockey sticks and balls as part of the Equip the Thunder program. Steve spearheaded the organization's launch of the new Lightning Made Training Center, a focal point for youth to learn the game and for the team to continue educating off-ice skills. Since 2015, the Lightning, in conjunction with the NHL and the NHL Players Association, have invested more than $7 million to grow the game of hockey and teach life skills to youth throughout the Tampa Bay community.
Before coming to Tampa Bay, Steve spent nearly three years serving as executive vice-president of sales and marketing for the Orlando Magic and directed strategic sales and marketing efforts for the new Amway Center that opened in October 2010. Steve has also served as the vice-president of sales and service for the Minnesota Wild and their parent company, Minnesota Sports & Entertainment (MSE). He previously worked for Maple Leaf Sports & Entertainment (MLSE), the Toronto Raptors (1994-99) and the Toronto Maple Leafs (1998-99) as the director of ticket sales and service, where he led the sales and relocation efforts from historic Maple Leaf Gardens into the Air Canada Centre.
A native of Aurora, ON, Steve and his wife, Janell, have two children, Maddie and Jack.
---
Director: Michael Wright
Portland, OR
Managing Partner, TWS Sponsor Solutions, LLC
Michael Wright began his sports marketing career in 1986 when he joined IMG Canada as director of national events following a 15-year career in the packaged goods industry. Rising to the position of managing director in 1991, Michael and his team created and guided some of the most memorable tours and events in Canadian sport, including Stars on Ice, the Canadian Skins Game, the Canadian Open golf championship and the World Figure Skating Championships. While at IMG Canada, Michael was also a consultant to the Canadian Olympic Association, the National Hockey League, Molson Companies, Coca Cola and American Express.
In 1995, Michael and his family moved to New York City to head up the IMG Worldwide corporate consulting division. Three years later, he relocated to Charlotte, NC, where he opened the IMG Motorsports NASCAR practice. In his final chapter with IMG, Michael returned to New York to lead the IMG Olympic Business Development team as senior vice-president. In this role, he was responsible for driving revenue to support the U.S. Olympic teams competing in the 2002 Olympic Winter Games in Salt Lake City and 2004 Olympic Summer Games in Athens, Greece.
In 2005, Michael opened his own boutique sports marketing consultancy, TWS, and has acted as managing partner since . Clients of TWS have included IEG - Chicago, CSM - NYC, IIHF World Junior Hockey Championships, NASCAR teams, IndyCar teams, the Chicago Cubs, Toyota, Red Bull, United Airlines, TD Ameritrade and Exxon.
A native of Windsor, ON, Michael was an avid hockey player throughout his teens and now divides his time between pick-up 3-on-3 basketball and distance road cycling. He has been a volunteer with the Cystic Fibrosis Foundation since 1990 and an advisor to the CF Cycle for Life annual national fundraising event for the past 10 years.
He and his wife Sally currently live in sunny Portland, OR. In his spare time, Michael is writing a novel titled, Back in the Paint.